Knife Focus – 3-Piece Chef Set
Posted on Tuesday, June 5th, 2018
This time in our Knife Focus series, we'll be taking a closer look at one of our best selling gift sets, the beautiful 3 Piece Chef Set.
Presented in a stunning wooden case this versatile set of knives makes the ideal wedding gift, birthday present, retirement gift or simply as a special treat to yourself.
Containing the 8″ Chef Knife, the 6″ Chef Knife and the 3.5″ Paring Knife, it's the perfect set for anyone who has a love of cooking and fine craftsmanship.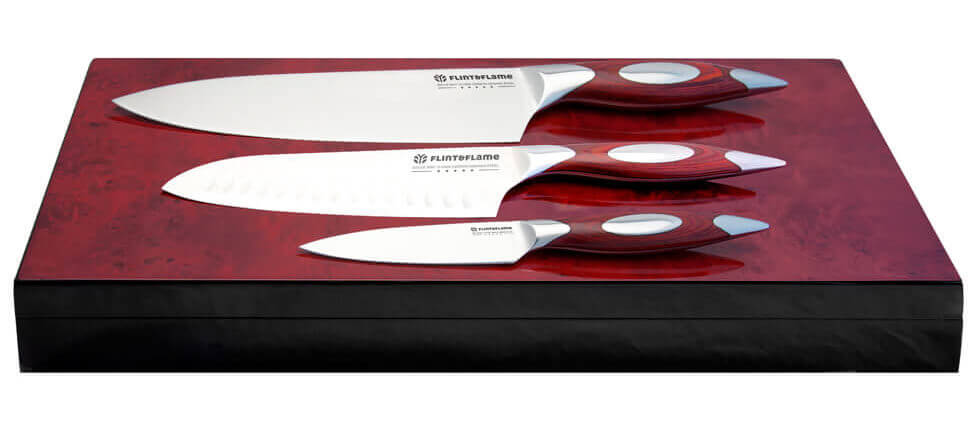 A Closer Look at the Knives…
The 8″ Chef Knife is perfect for handling your larger fruits and vegetables, and slicing bigger pieces of meat. It has a nice sharp point for scoring things, and as a deep blade, which is ideal for crushing and for picking things up.
The 6″ Chef Knife is your go-to knife for dicing and slicing meat, vegetables and virtually anything else you need it to handle. It's curved blade means it's easy to get that rocking motion when chopping.
The 3.5" Paring Knife truly is a 'must-have' for every kitchen. With its nice short blade it's perfect for peeling, taking the heads off fruit, stringing your beans and taking care of your fresh ginger.
Here's what Chef Simon Marshall thinks about the 3 Piece Chef Set and what each knife is good for…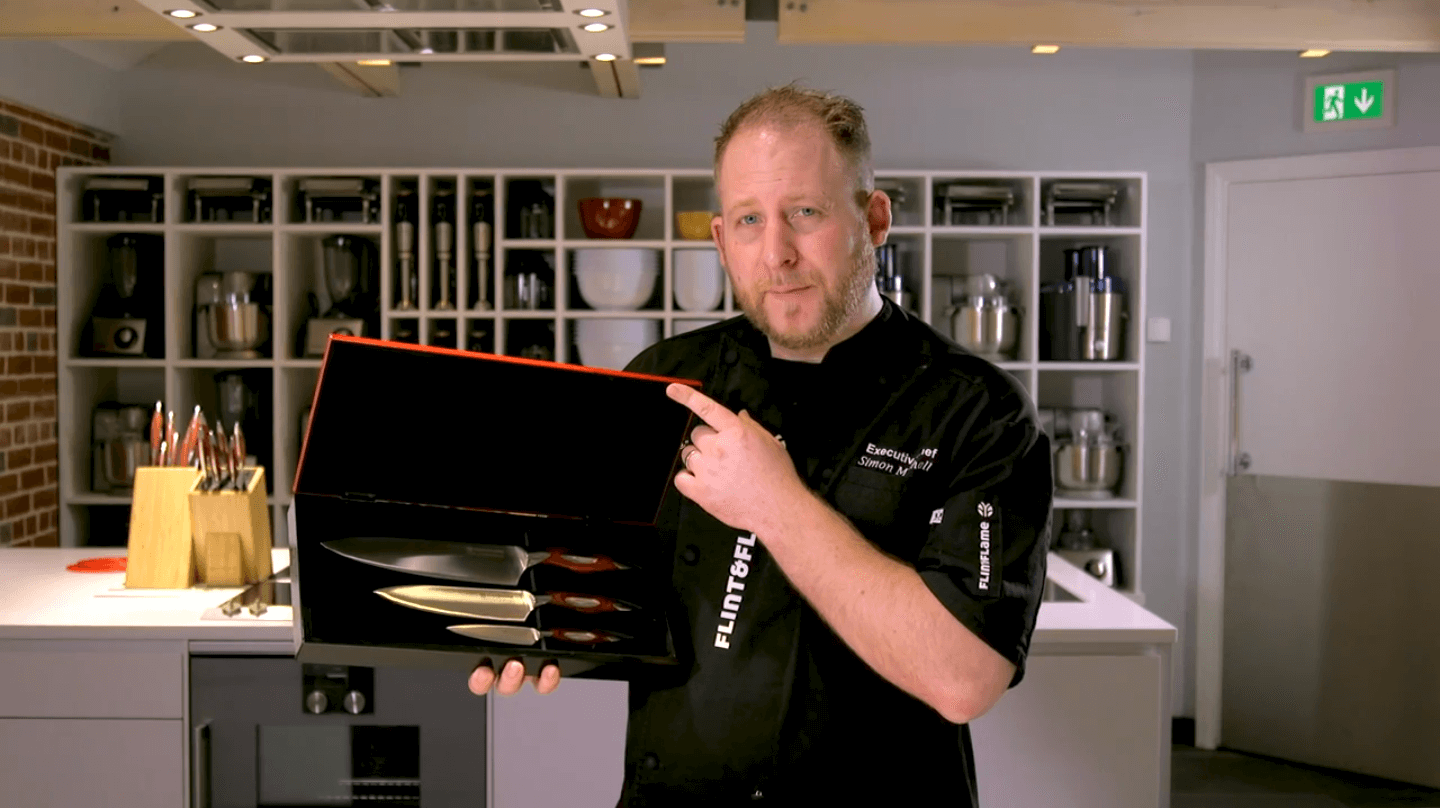 What Else Makes the 3 Piece Chef Set so Good?
German Steel – the high quality blade is made with X50CrMoV15 German Steel. This steel takes and holds a long lasting 'edge' which means that your knife remains highly durable for years' of use.
Ergonomic Handle – the rounded handle fills your hand with a comfortable grip. As the knife fits snugly into your hand (with no pressure points) it eliminates the fatigue and discomfort common with so many knives on the market today.
Centre Point Balance (CPB) – the beautifully contoured ergonomically designed handle incorporates our unique Centre Point Balance technology. With the weight of the knife balanced at the central point, you get excellent control and precision.
Order the 3 Piece Chef Set Today!
If you're looking for the perfect wedding gift this Summer, the 3 Piece Chef Set is a stunning choice in it's beautiful wooden gift box.
The three knives it includes will last a lifetime and be happy tackling all the kitchen tasks you could think of.
If you're a Flint & Flame Gold Member, you can order the Flint & Flame 3 Piece Chef Set today for the Gold Member price of just £195 (normally £325).
To see your special Gold Member pricing, log-in to your account using your normal details and then visit our shop to make your purchase.