FLINT & FLAME  EVENTS
VISIT US SOON AT ONE OF THE HUNDREDS OF EVENTS THAT WE ATTEND ACROSS THE UK EVERY YEAR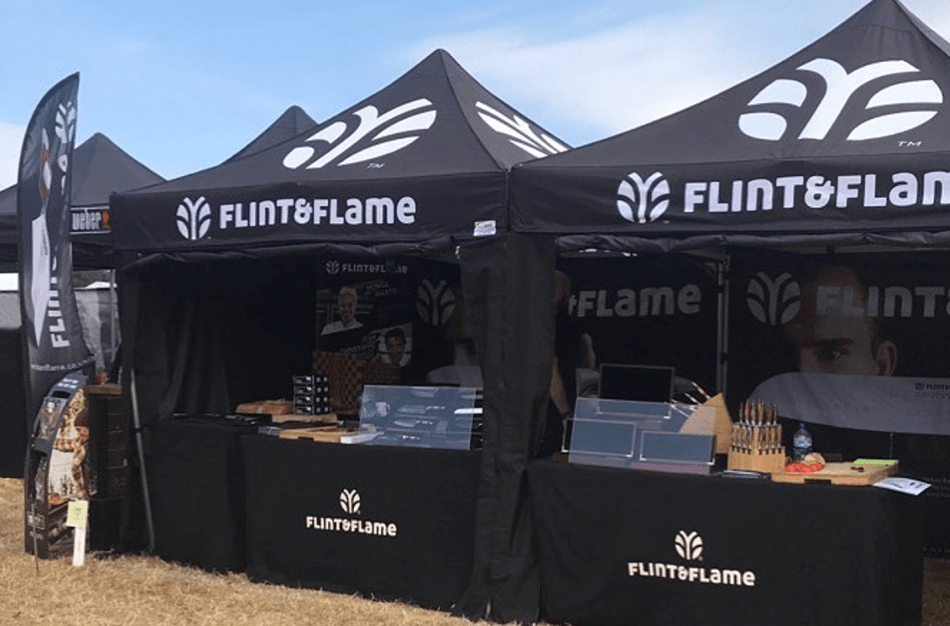 At Flint and Flame we believe it's important for you to try something before you buy, and with our range of knives and cookware, seeing really is believing.
That's why we attend so many events across the UK, so you can try for yourself and make sure that the knife feels right for you.
It also gives you a chance to experience our renowned quality.
Let's face it, buying something that you will be using on daily basis (in some cases morning, lunch and dinner) is an important decision, and one not to be compromised.
So, if you'd like to find out first hand what it means to own a stunning Flint & Flame knife, why not find an event in your area and come and say hello?
We'll be happy to see you, and to take the time to let you try out any knives you're interested in.
Flint & Flame demonstrate at hundreds of events across the country ranging from Grand Designs, Homebuilding & Renovating Show, BBC Goodfood, Ideal Home Show and many more.
Simply use the menu on the left to select your area and you'll see a list of the events we're attending.
We hope to meet you very soon.