Testimonials from Celebrity and Professional Chefs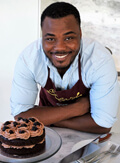 "As a baker, I am often asked what my favourite kitchen tool is and most people are surprised by my response; 'a knife'.
My personalised Flint and Flame knives are perfectly suited for my everyday kitchen needs, whether baking or cooking.
I rely heavily on my knives to cut, shave and peel ingredients and I find that the excellent quality, durability and handle of these knives allow me to be effortless in the kitchen.
I love my everyday chef's knife and paring knife. They are easy on the hand, sharp and very comfortable to use. I always look forward to using them and are my trusted tools.
Excellent build quality and design."
Selasi Gbormittah
Baker and Great British Bake Off 2016 Semi-Finalist
---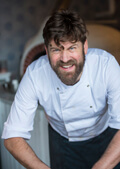 "Not only are flint and flame knives beautifully made but they are a joy to use. Perfectly balanced, comfortable to hold and durable blades.
Whether it's my folding pocket knife for foraging or my everyday chef knife, not a day goes by without me reaching for my much loved and well used flint and flame knives…."
Freddy Bird
Executive Chef The Lido, Bristol and presenter on Channel 4's Hidden Restaurants.
---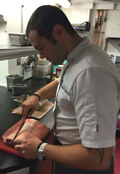 "When it comes to precision and sharpness I always use my Flint and Flame Boning knife! The best boning knife I've ever used. The balance is great, the weight is right and the blade is easy to sharpen keeping the knife always in its best condition"
Asimakis Chaniotis
Senior Sous Chef at the Michelin starred restaurant Pied à Terre
---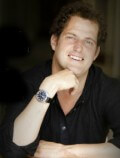 "Long have I looked for some fine knives that well designed and easy to sharpen. Not just that but also value for money and lovely looking. At last I have found them.
For me these knives have become another kind of reliable kitchen staff and it gives me great pleasure to be working with Flint & Flame."
Valentine Warner
Chef, Author and Broadcaster
---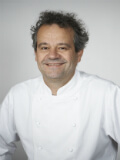 "Flint & Flame are certainly rivalling other knife makers. Knives are about balance and weight and durability and these boys are going to last me a lifetime."
Mark Hix
Chef and Restaurateur
---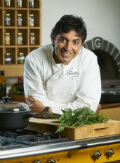 "Flint & Flame produce some of the best knives that I have had the fortune to use both professionally and in my personal kitchen. Their unique styling and high quality steel reflects the impeccable standards that I insist on in my Novelli Academy."
Jean-Christophe Novelli
Michelin and 5AA Award Winning French Chef
www.jeanchristophenovelli.com
---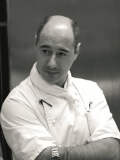 "Every cook and chef needs the right tools for the job – with precision, accuracy and quality of paramount importance. The Flint & Flame range delivers this on every level, with stylish and beautifully crafted knives.
Flint & Flame knives are a must for chefs and aspiring cooks alike. They are a pleasure to use and will last you a lifetime, so look no further for your ideal knife because you will find it at Flint & Flame.
Flint and Flame knives are sharp as a razor and are as beautiful as a work of art."
Jose Souto
Chef Lecturer in Culinary Arts, Westminster Kingsway College
---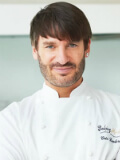 "As a pastry chef I pride myself on working with the finest ingredients and the best equipment. Flint and Flame knives tick all of the boxes – they are beautifully designed and are long-lasting and 'hard-working' knives!"
Eric Lanlard
Master Patissier
---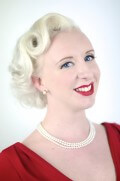 "I am thrilled with my custom Flint & Flame knife! Aside from the fact that it is beautiful to look at and undeniably mine, with my logo emblazoned on it, the knife is a dream to work with, comfortable to hold, well weighted and sharp as hell"
Charlotte White: Restoration Cake
---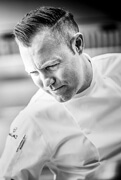 "Flint and Flame knives offer chefs 100% confidence with quality. From Royal events to my day to day restaurant work, the Flint and Flame knives offer great balance and grip, completing a Five Star finish."

Rob Kennedy
Executive Chef
Royal Military Academy Sandhurst

---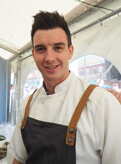 "As a chef and winner of a coveted AA rosette, I am keen to use the best equipment in the kitchen. These stunning knives from Flint and Flame suit me perfectly.
They are well balanced, comfortable to use, the edge is reliable, sharp and easy to maintain. We all know chefs go weak for a quality rose wood handle.
Whether I'm in a professional kitchen or on the demo scene, I always reach for my Flint and Flame blade first."
Harrison Barraclough
UK Youngest AA Rosette awarded Head chef
---